Saturn I Countdown Manual Volume II, SA-7
I have in my collection a Kennedy Space Center manual entitled Saturn I Countdown Manual Volume II, SA-7. Dated September 5, 1964 (13 days before SA-7's launch from LC-37), this manual documents countdown procedures for the SA-7 Saturn I Block II mission.
The objectives of the manual are
To provide a sequence of operation required to prepare the launch vehicle to the point of firing command (initiation of terminal firing sequence); to provide emergency procedures for safing of the vehicle in the event of standard malfunctions; to provide the AMR Range and other NASA centers with a listing of interrelated items for accomplishment before and after liftoff; and to provide the Complex crews with the immediate post-launch securing operations.
For those interested in how an S-I (first) stage of a Saturn I (albeit a Block I stage) was transported to KSC and erected on its pad, refer to my Handling, Transporting, and Erection Instructions Saturn S-1 Stage, SA-1.
Sparsely illustrated (Saturn I Countdown Manual Volume II, SA-7 contains only one map and one countdown pull-out), this manual primarily consists of the individual steps required and procedures initiated at various points in the countdown for both the S-I first stage and the S-IV second stage.
The bulk of this 152-page manual appears to have been printed on a high-speed dot matrix printer (which must have been fairly new back then). The print quality is rather poor, and many pages suffered from shearing, as if the paper moved while being printed. A most of the pages were printed at a very low contrast level; my scanner's "autotone" feature did a horrible job attempting to deal with the document's contrast level, "correcting" the contrast so that the text was an ugly black that would make a fax machine blush. I rescanned the document without autotone and wound up spending a great deal of time cleaning up these pages, manually adjusting the contrast and correcting the shear.
Proceed to download links.
Here are some highlights from the manual: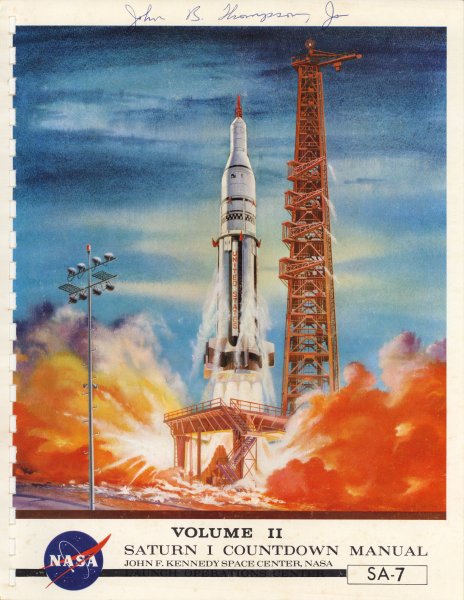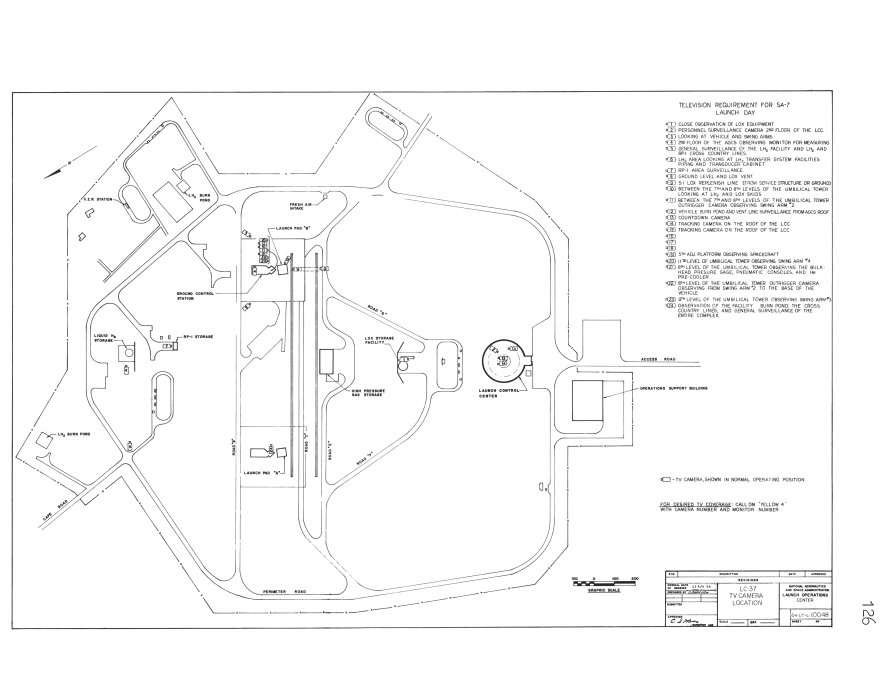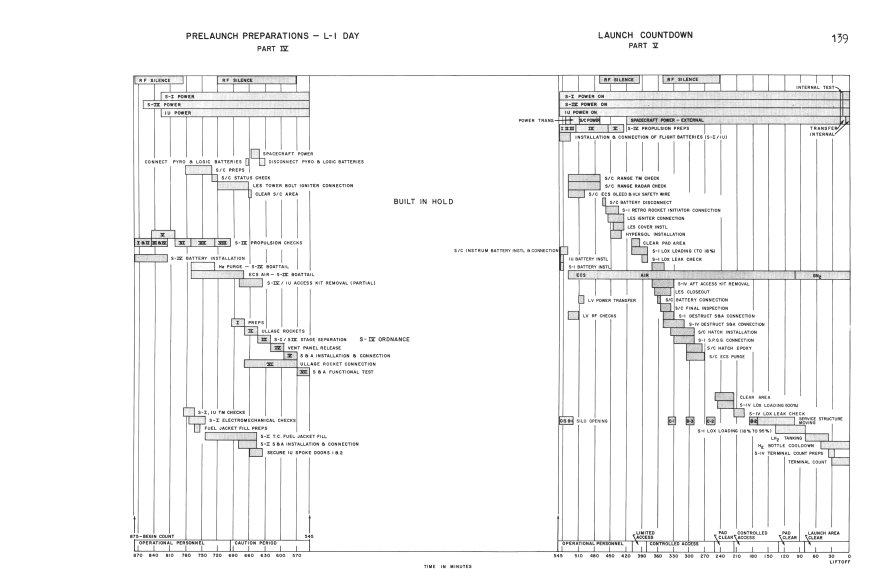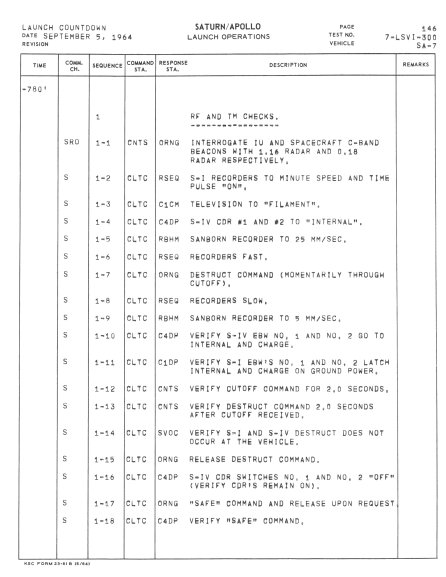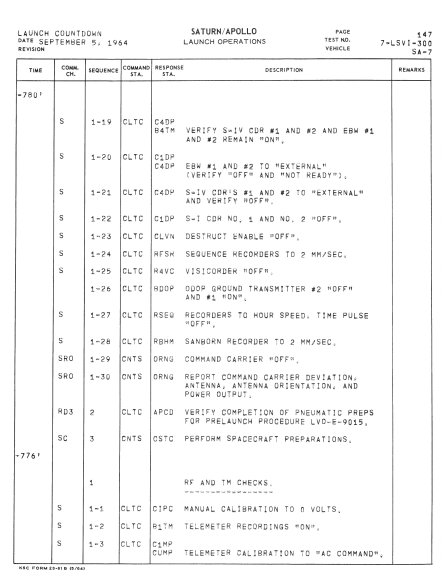 I've prepared three PDFs:
A web-resolution PDF for the casual visitor; 11 megabytes. View now.
A medium-resolution version for serious study; 17.4 megabytes. Download now.
A high-resolution version for those of you out there with really beefy PCs and like to zoom in to 800%, or want to go to your local copy shop and print up a copy of your own, or even want to blow some drawings up to the size of your wall; 117 megabytes. Download now.