Echo Launch Adapter
The Cradle of Aviation displays an Echo satellite launch vehicle adapter. The accompanying sign identifies it as an adapter for Echo 1; however, the following photo of Echo 1 mated to its Thor-Delta launch vehicle shows a substantially different configuration: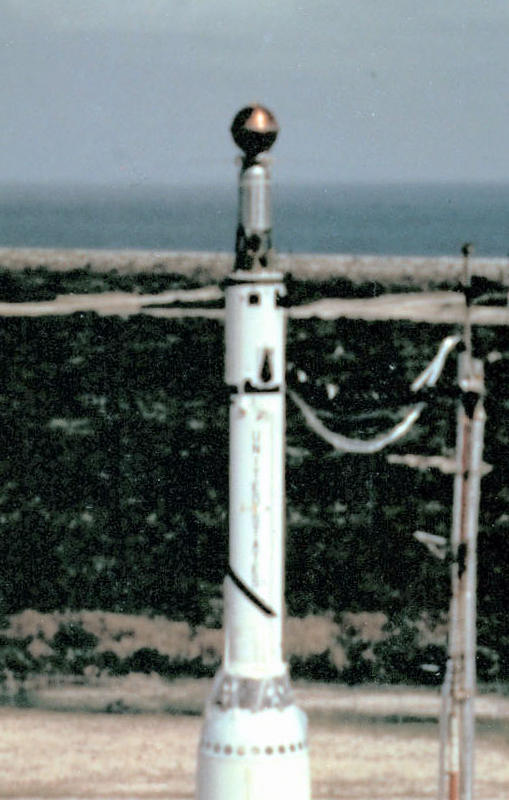 NASA photo L64-6971 (also known as EL-2002-00447) shows the container in which Echo 1 was launched; it appears to be similar to the Echo 1 display at the Udvar-Hazy Center. NASA photo L64-6972 (also known as EL-2002-00448) shows the launch configuration, with the container mated to its upper stage propulsion unit. This style of Echo container and propulsion unit matches that on the forward end of the Echo 1 Thor-Delta's upper stage above.
After the first successful orbital launch of the first Echo satellite, the 100-foot diameter Echo 1, there were two suborbital test flights called "Big Shot 1" and "Big Shot 2". Launched on a Thor launcher without an upper stage, the purpose of these flights was to test the inflation of a larger, 135-foot diameter Echo-type satellite. Both Thors were equipped with television cameras to view the satellite inflation process, and Big Shot 1 was the first space mission to beam back live television.
The first Big Shot launch took place on January 15, 1962. While the launch was successful, the satellite's skin ripped apart during the inflation process.
I found two photos of the Echo launch vehicle adapter for the Big Shot 1 flight, and they both show an adapter of the type displayed at the Cradle: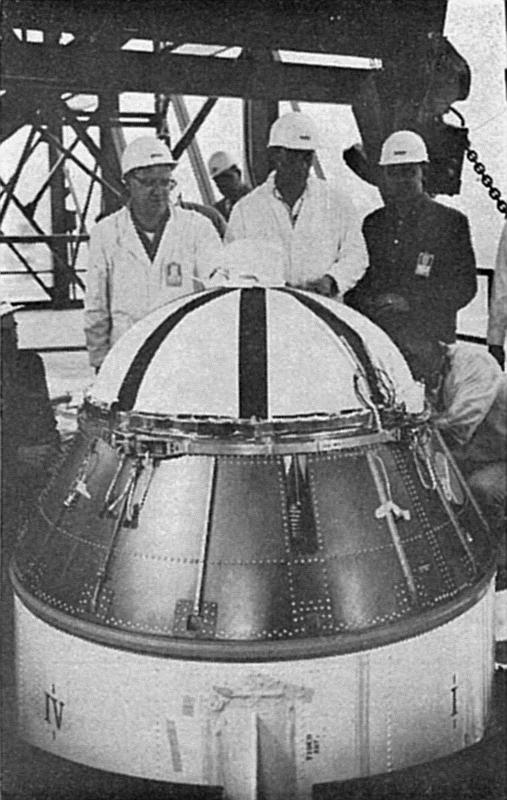 The next photo is slightly later in the erection and mating process, while the aerodynamic shroud is being installed: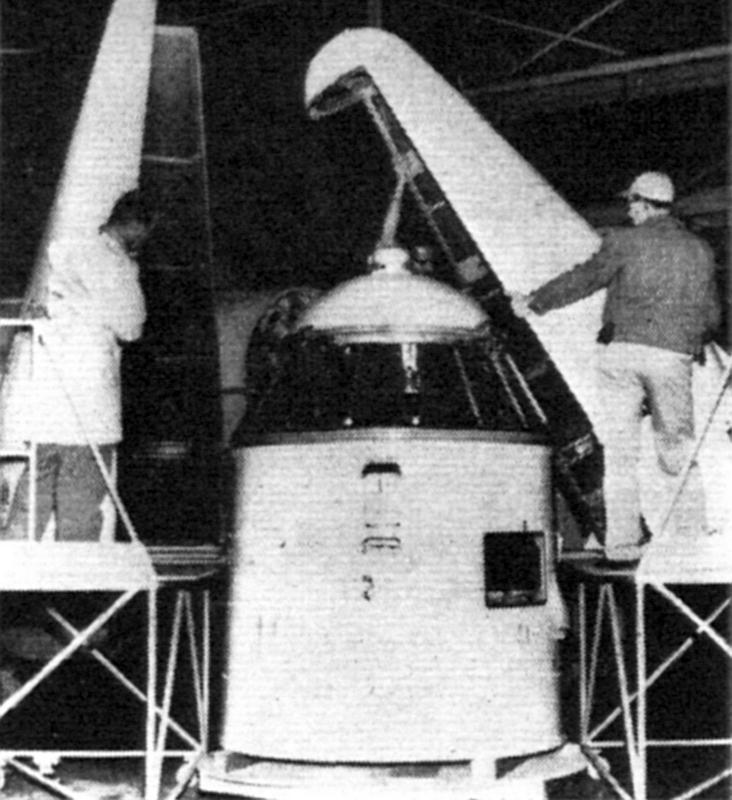 The Air Force Space and Missile Museum has additional information on Big Shot 1's aerodynamic fairing, and the Sorting Out Science blog has a better photo of the Big Shot shroud.
Here's a photo (such as it is) of the launch of Big Shot 1 on January 15, 1962: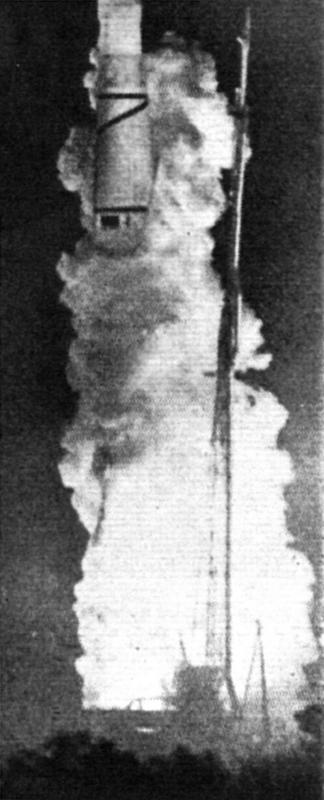 While the Big Shots were launched on a single-stage Thor, Echo 2 was launched on a Thor-Agena. Since the Agena stage is approximately the same diameter as the forward end of the Thor, I initially speculated that Echo 2 may have have used the same type of adapter as the Big Shots.
My speculation was confirmed when I ran across George Bailey's Cold War, Sputnik, and Soviet Space Dog Laika Website. On his Observing Satellites page, he has a photo of the same type of Echo adapter at the New Mexico Museum of Space History which is explicitly identified as an Echo 2 backup: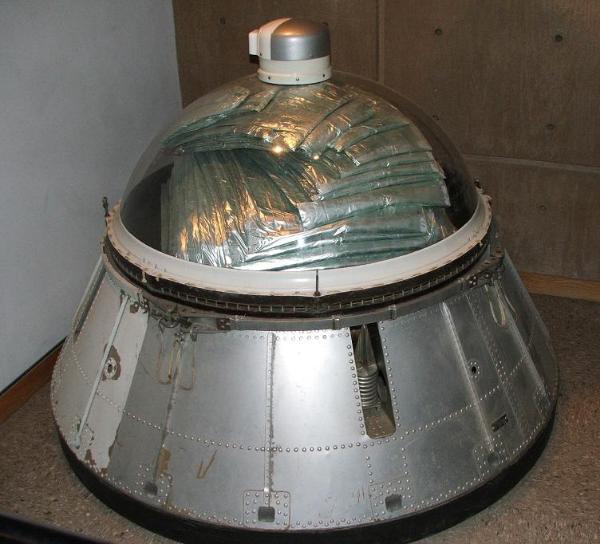 So, it would seem that the Echo launch adapter at the Cradle of Aviation is an Echo 2-style adapter. Since the Echo 2 backup is already display elsewhere, the Cradle's may be a backup from one of the Big Shots or is perhaps a test article.