AS-503 Inboard Profile (Drawing 10M04574)
Terri Pennello, in conjunction with the Center for Sacramento History, was kind enough to loan me a drawing depicting the AS-503 inboard profile (drawing 10M04574). This fold-out drawing (measuring over 75.7 inches wide) shows an early concept for the Apollo 8 launch vehicle.

As with many drawings of this vintage, it was reproduced on paper that yellows and with ink that fades with age. As such, it was not practical to attempt to restore the drawing to its original condition, and so it appears here with yellow bands where the drawing was folded. I was able to lessen the yellow and brighten the background somewhat, although I was limited in what I could do because most automated methods of background noise elimination also resulted in the erasure of lines and captions.
Proceed to download links.
With a drawing of this size shrunken down to thumbnail size, it's hard to make out much of anything, so I've also provided thumbnails of each rocket stage and the spacecraft: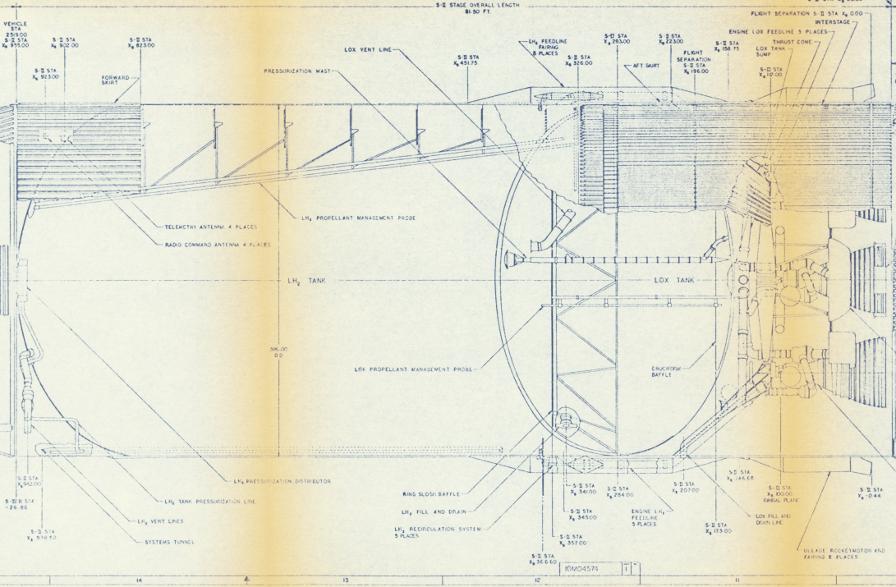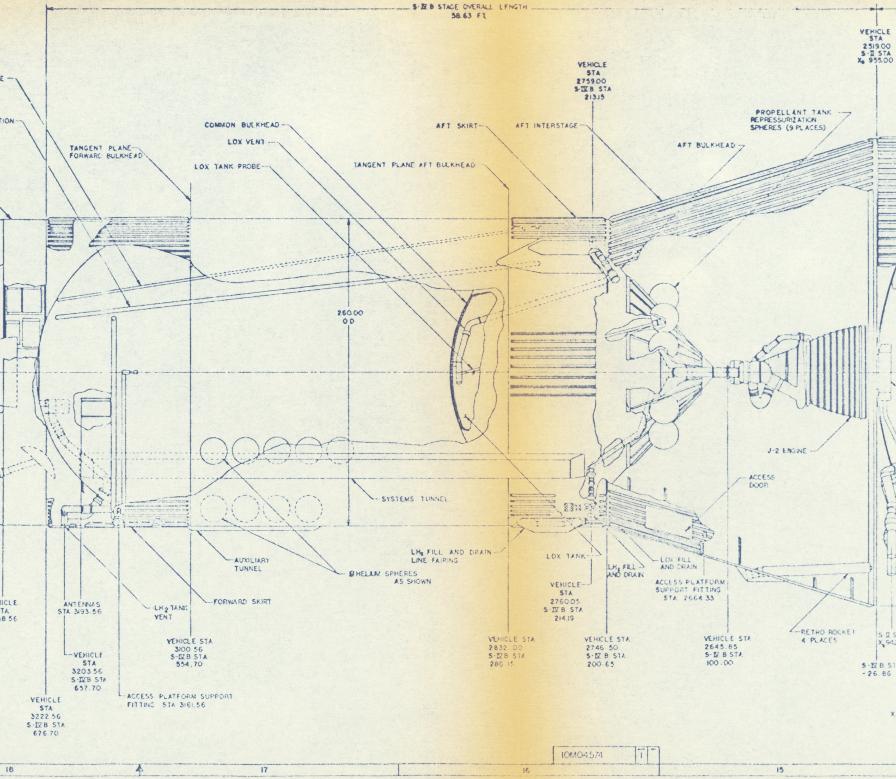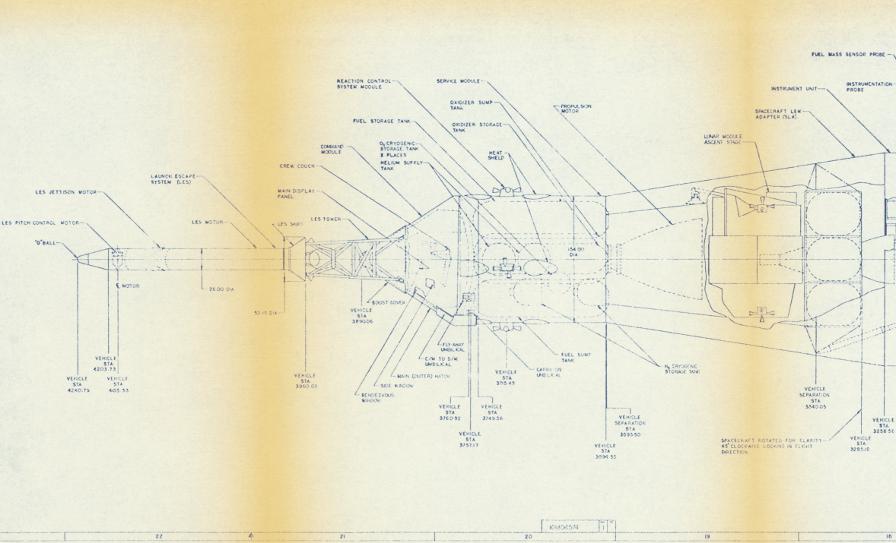 And, for good measure, I've included crops of each stage's thrust structure: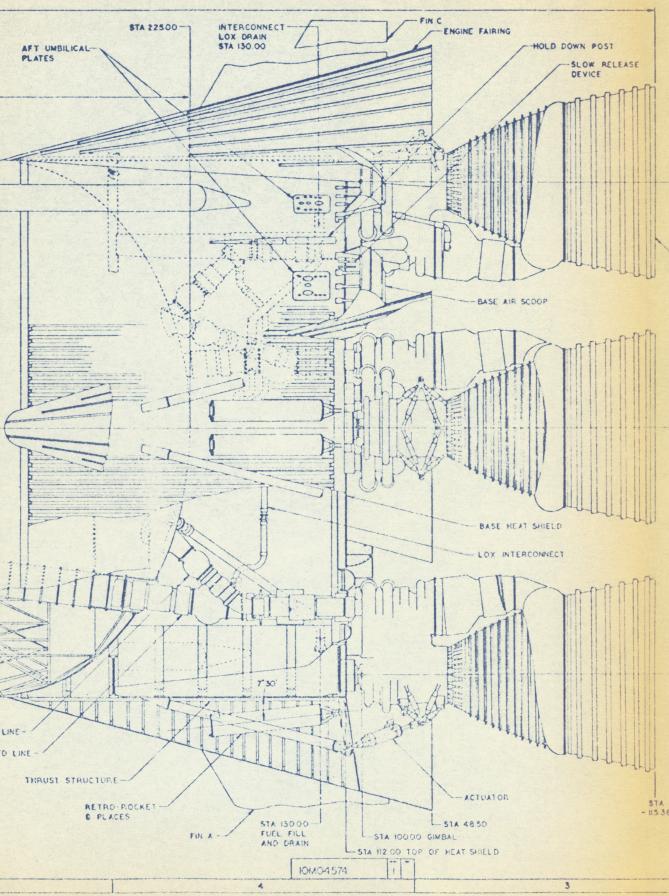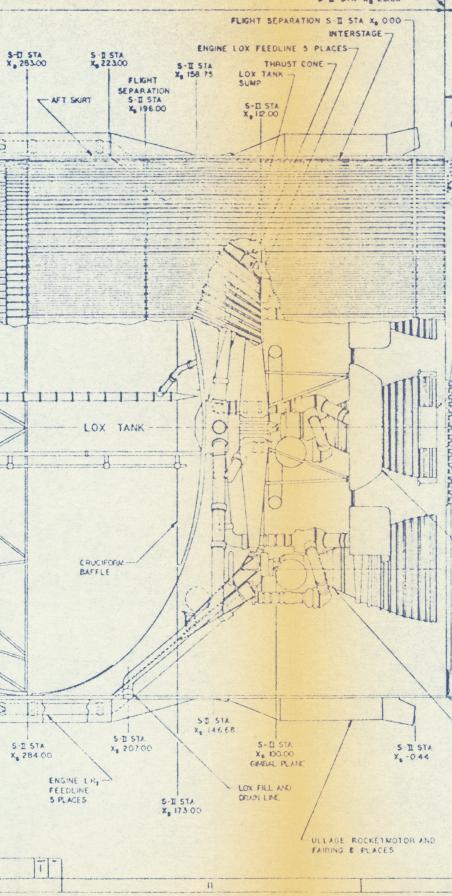 Although difficult to read, the drawing appears to date to October 1965. This was before production delays led to the deletion of the Lunar Module from the Apollo 8 mission, so the LM is faithfully depicted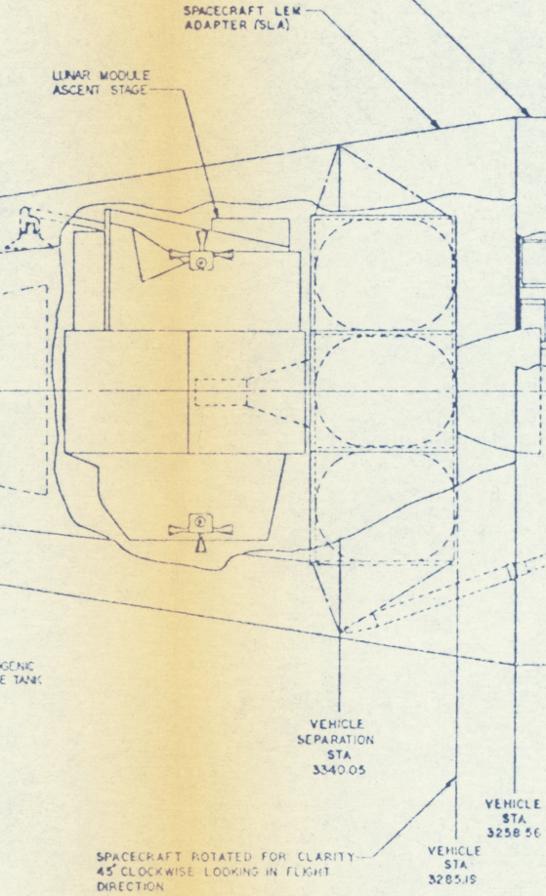 The drawing was definitely produced after the analysis of the last static test firing of an S-IC retro motor in March 1965. Based on the retro motor static test program, Boeing and Marshall Space Flight Center determined that the retros produced sufficient thrust that the steel nozzle exit cones could be eliminated from the retros. Most other detailed drawings (e.g., my Saturn V Inboard Profiles and my Saturn S-IC Booster Major Components) still depict the retros with the nozzle cones.

I've prepared three PDFs:
A web-resolution PDF for the casual visitor; 1.9 megabytes. View now.
A 300-dpi version for serious study; 9.4 megabytes. Download now.
A 600-dpi version for those of you who want to make a wall-sized hardcopy of the drawing; 61.6 megabytes. Download now.