F-1 Rocket Engine Technical Manual Supplement (R-3896-1A)
While perusing the Morea Collection at the archives of the University of Alabama at Huntsville I happened upon a short Rocketdyne publication containing details about the injector from the F-1 engine's gas generator, the F-1's injector proper, and the F-1's turbopump.
Originally a classified supplement to the F-1 Rocket Engine Technical Manual: Engine Data (R-3896-1) (presumably because information about the injector and the way it was designed to overcome combustion instability was sensitive at the time), it has long since been downgraded to "declassified".
Proceed to download links.
Here are some highlights from the manual: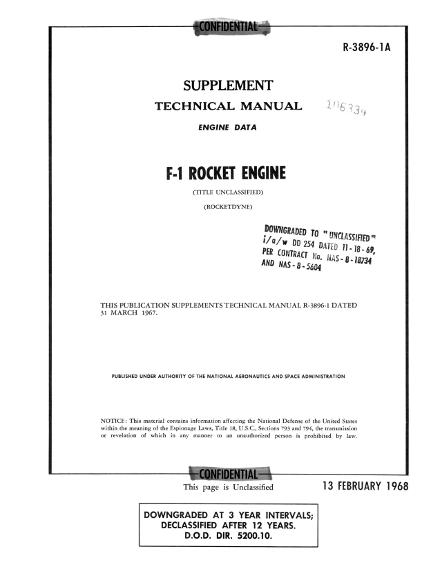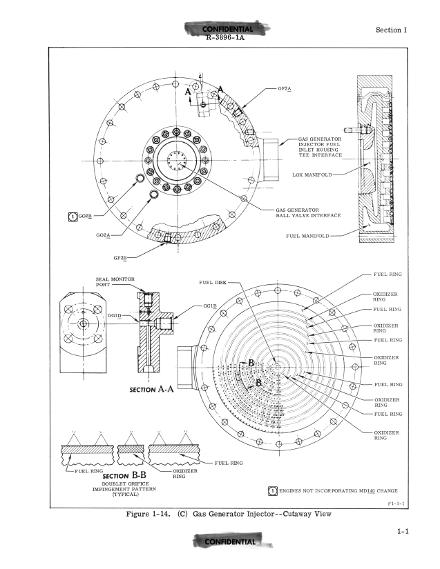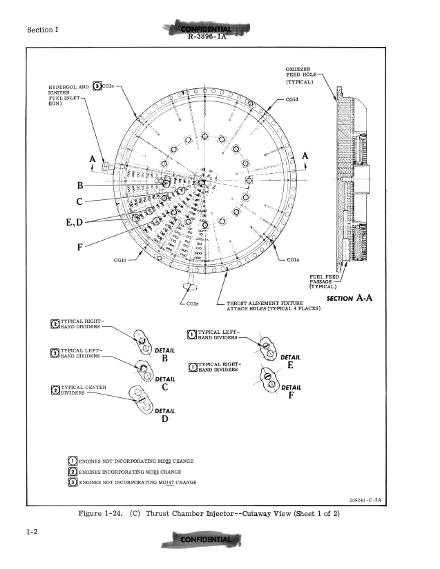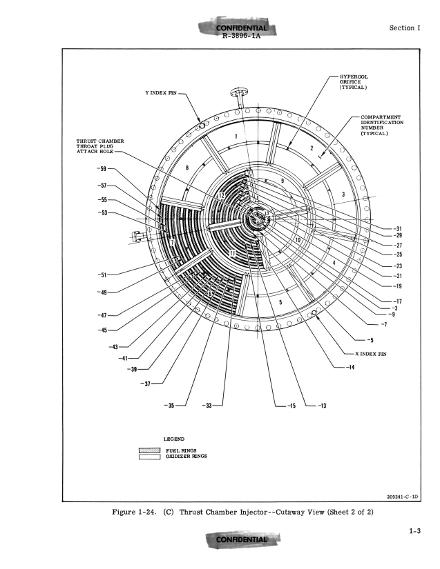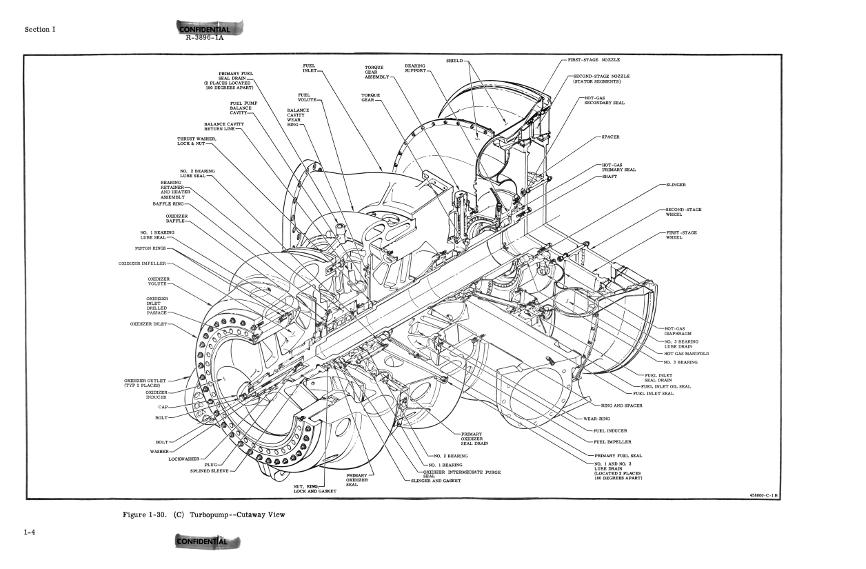 I've prepared three PDFs:
A web-resolution PDF for the casual visitor; 947K. View now.
A 300-dpi version for serious study; 2.2 megabytes. Download now.
A 600-dpi version for those of you who like to zoom in to 800%, or want to go to your local copy shop and print up a copy of your own, or even want to blow some drawings up to the size of your wall; 13.8 megabytes. Download now.