Mechanical Design of the Lunar Module Descent Engine
I present here a report on the Lunar Module Descent Engine (LMDE; also known as the "Descent Propulsion System" or DPS engine). This report contains a description of the engine itself; its gimbal assembly, combustion chamber, and nozzle extension; as well as extensive information on the LMDE component test program.
The report was written by Jack M. Cherne, Manager of the Engineering Design Department, Power Systems Division of TRW Systems at Redondo Beach, California.
From the report's introduction:
To land astronauts on the moon, the Lunar Module must descend from a lunar orbit to a hovering position above the surface of the moon, select a site and descend to a soft landing. TRW Systems has translated these propulsion requirements into a Lunar Module Descent Engine (LMDE).

The LMDE is a pressure-fed, bipropellant, variable thrust, gimballing, chemical rocket engine with a maximum thrust of 9850 lbs, throttleable down to approximately 1000 lbs. The throttling is obtained by means of dual, variable area, cavitating venturi flow control valves mechanically linked to a variable area injector. Ignition is hypergolic in the combustion chamber since the propellants are nitrogen tetroxide (N2O4) and a 50-50 mixture of hydrazine (N2H4) and unsymmetrical dimethylhydrazine (UDMH).
Of course the "50-50 mixture of hydrazine (N2H4) and unsymmetrical dimethylhdrazine (UDMH)" is commonly referred to "Aerozine 50", but since that name was originated by Aerojet, TRW couldn't really go plugging the competition :-)
The U.S. Space & Rocket Center displays both a DPS engine and a DPS engine mockup, both of which are displayed with their gimbal assembly.
Proceed to download links.
Here are a few of the highlights from the report: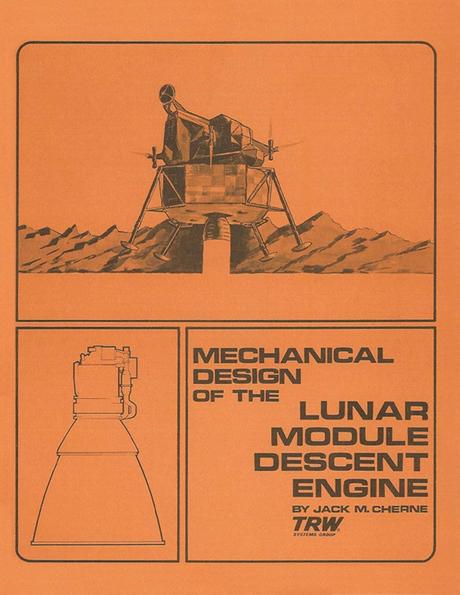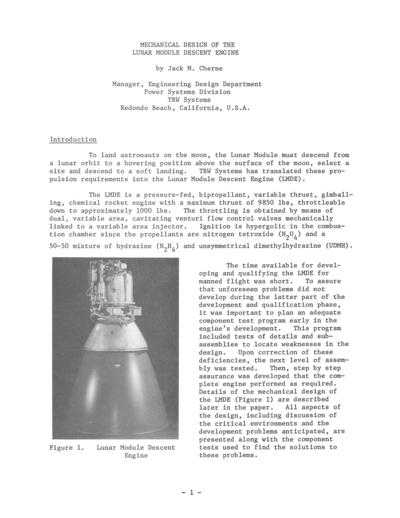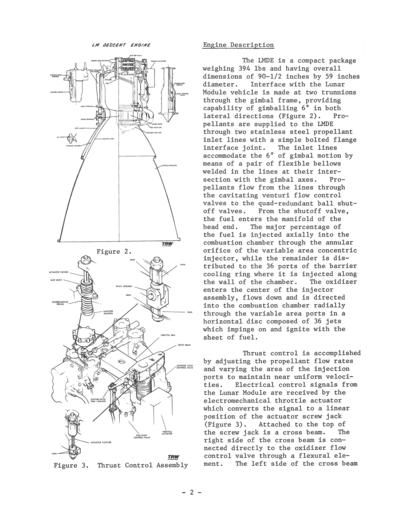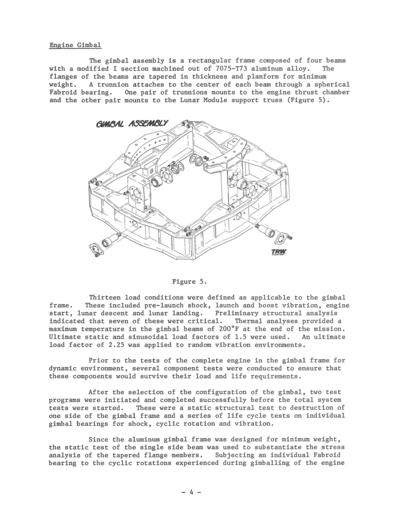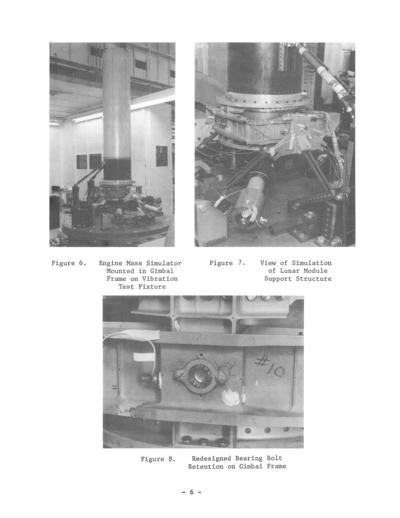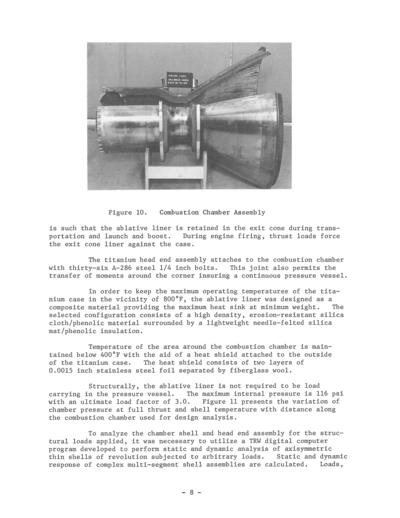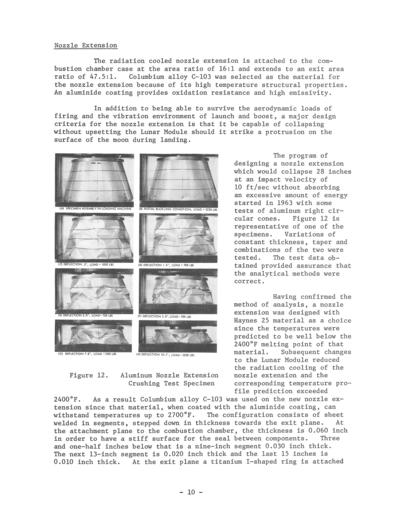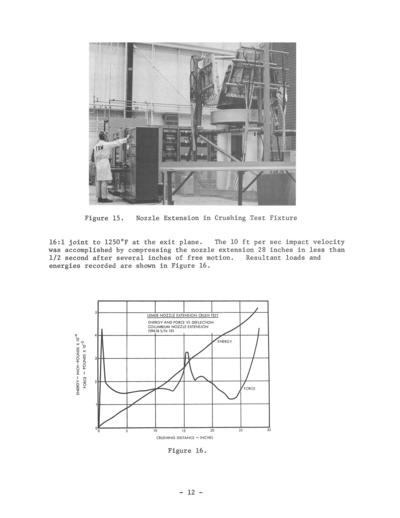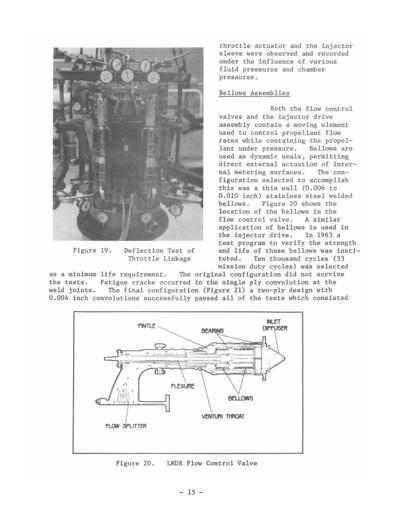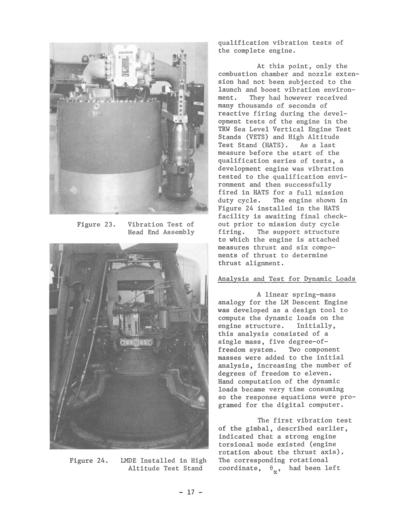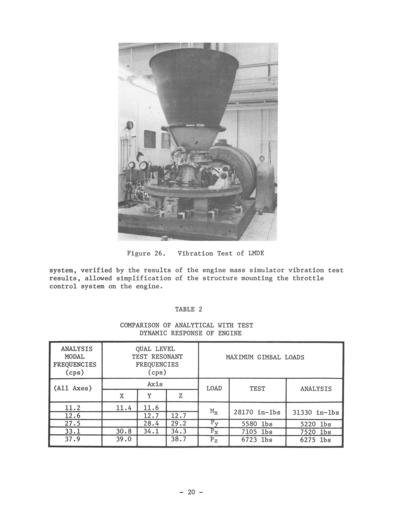 I've prepared three PDFs (scans courtesy of LCDR Scott "Spaceaholic" Schneeweis; clean-up and PDF creation by heroicrelics):
A web-resolution PDF for the casual visitor; 2.2 megabytes. View now.
A medium-resolution PDF; 4.7 megabytes. Download now.
A high-resolution PDF for serious study; 29.3 megabytes. Download now.