Lunar Module Evolution
The Apollo lunar module went through many design changes. Of course, at first there was no lunar module; the "direct" approach sent a single spacecraft directly to land on the surface of the moon and then take off and head straight back to earth upon completion of the lunar exploration.
One early concept was the "lunar landing ferry". The first time I remember seeing this particular concept was the model of it at the Cradle of Aviation. Since then, I've noticed it more and more.
The Dox Productions' Moon Machines "Lunar Module" episode featured this concept in a short film clip (actually, I'm not sure if it's a vintage film clip or whether it was a video created especially for the episode). However, the film certainly seems to depict the same concept: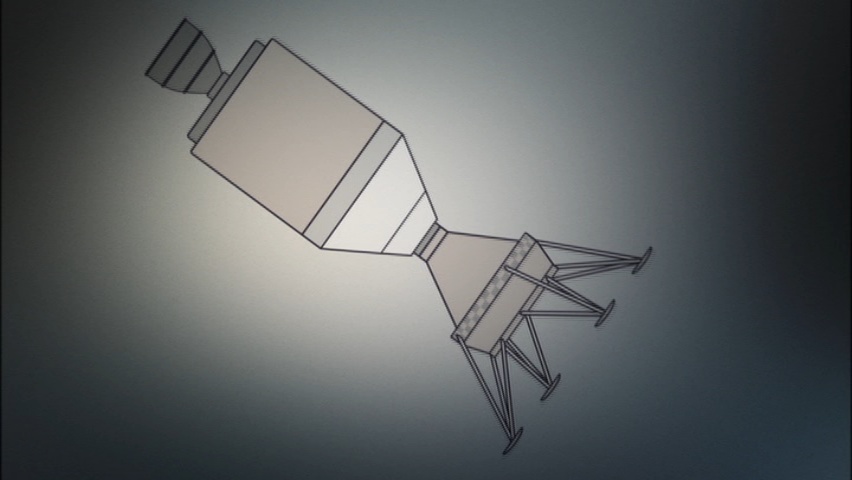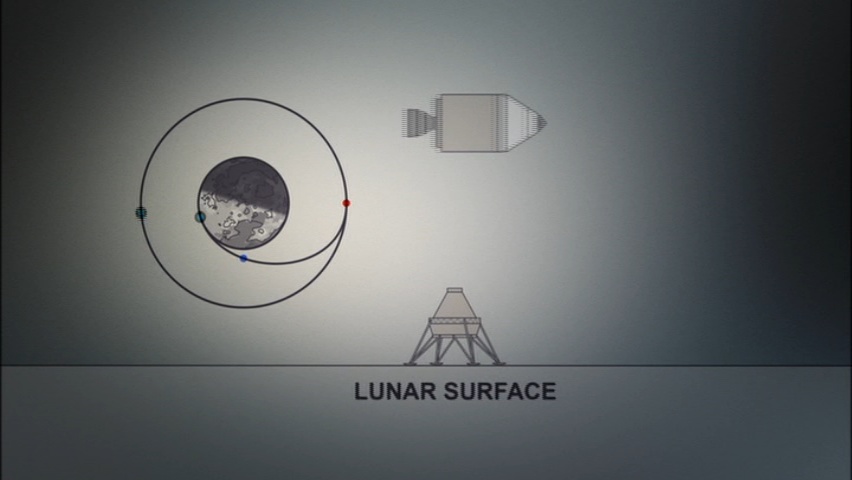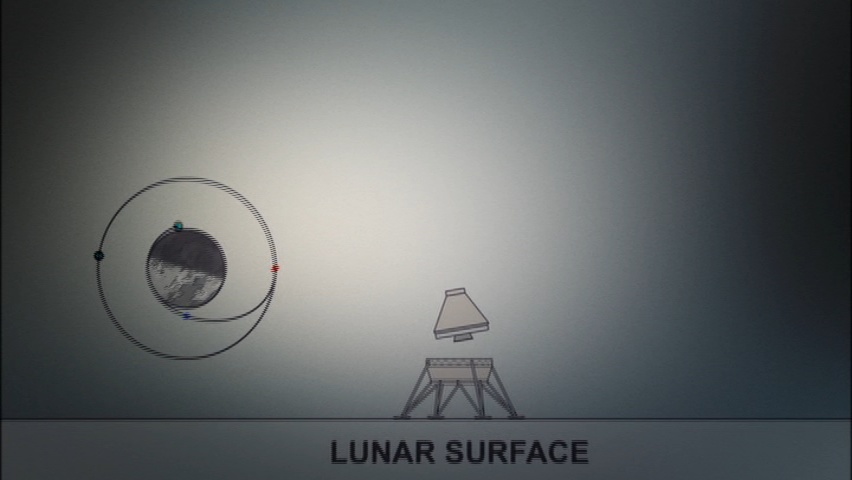 And then, in preparing some related pages, I saw that something very similar to this adorned the border of an early LOR pamphlet: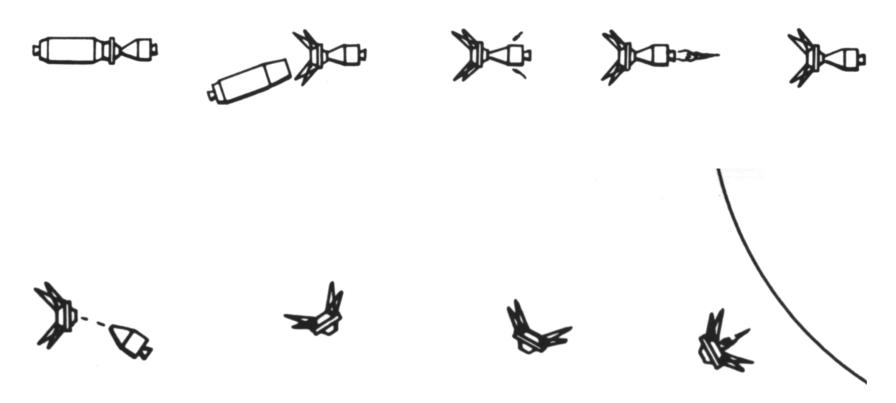 My personal favorite configuration is a 1962 concept (which I've cleverly dubbed "LM 62"). It features large, rounded windows and round docking hatches on both the top and the front. I've seen models of this concept at both the Cradle of Aviation and at the Smithsonian. This configuration was around long enough to justify making a batch of models, putting out a pamphlet, and featured it in a short film: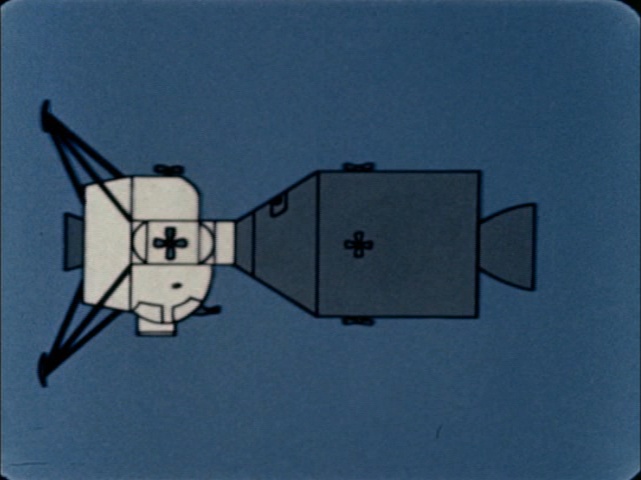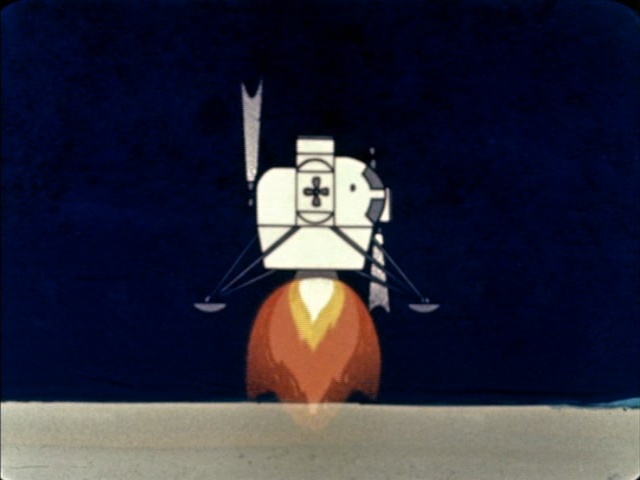 I recently acquired two photos of this lunar module concept, nestled into a Saturn V model. This model was apparently exhibited at some sort of trade show; note the "Space Sciences" sign in the shadows of the "L191" photo. The Saturn V appears to be quite large, based on the the person in the background of the "L192" photo: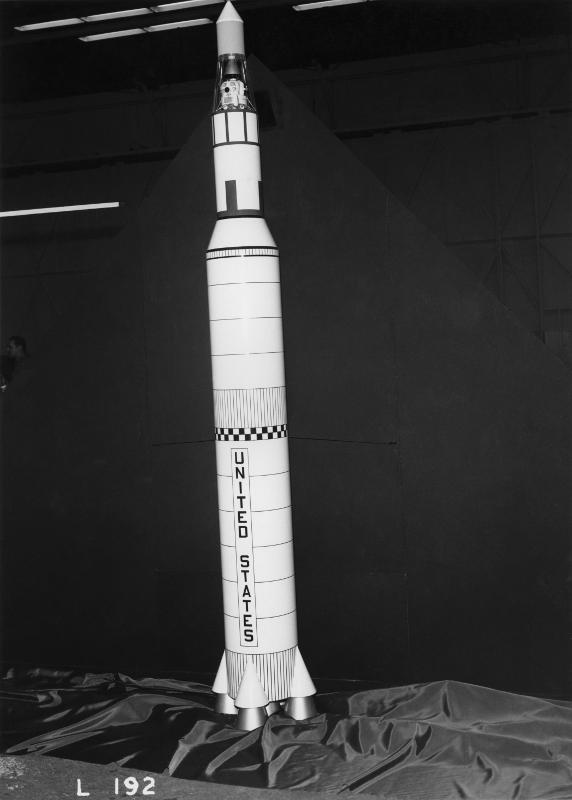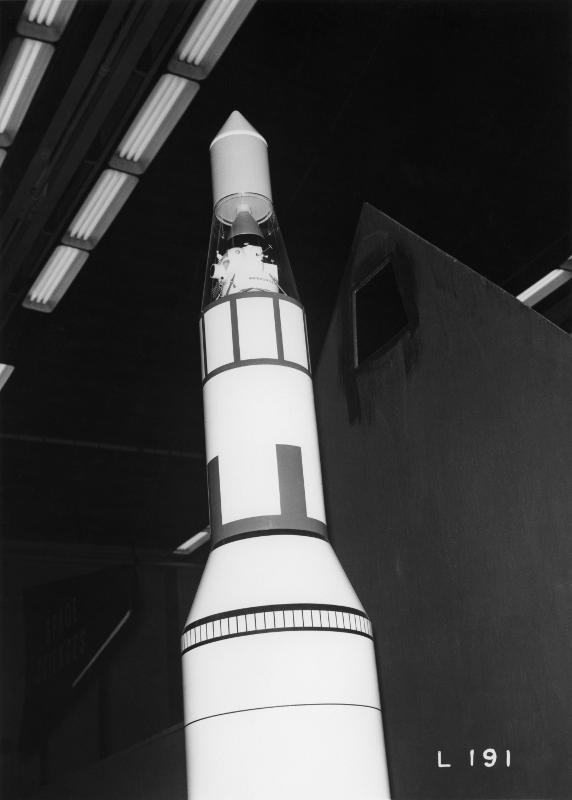 Other Concepts
For yet another concept, see my other early lunar orbital rendezvous pamphlet.
Check back here again in the future, as I plan on expanding this page. I know I've got some old GAEC documentation laying around here somewhere with additional early concepts ...