H-1 Rocket Engine Fact Sheet
Here is a small fact sheet, issued by Rocketdyne after North American Aviation had been acquired by Rockwell International, regarding H-1 rocket engine.
The front of the fact sheet features H-1 engine H-4077, which also appeared in a series of promotional photos.
Proceed to download links.
Here are the thumbnails from the fact sheet: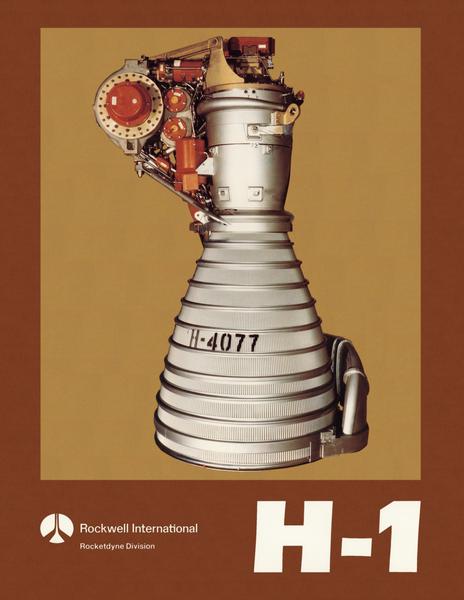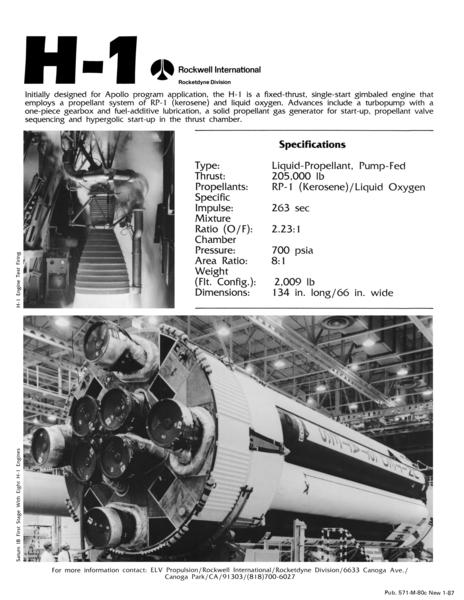 I've prepared three PDFs:
A web-resolution PDF for the casual visitor; 300k. View now.
A 300-dpi version for serious study; 1.1 megabytes. Download now.
A 600-dpi version for those of you out there with really beefy PCs and like to zoom in to 800%, or want to go to your local copy shop and print up a copy of your own; 29 megabytes. Download now.