Stafford Air & Space F-104 Starfighter (Pre-Installation)
Between my first two visits to the Stafford Air & Space Museum, the Museum installed an F-104 Starfighter in the parking lot in front of the museum, mounted in a dramatic, nearly-vertical, climb.
The Museum tells me that it was installed in January 2016. Before that, the plane was staged at the airport just north of the museum, and the Google satellite snapped an overhead shot of the plane (circled in red, north of the building). The plane was installed just south of the museum entrance (marked in yellow).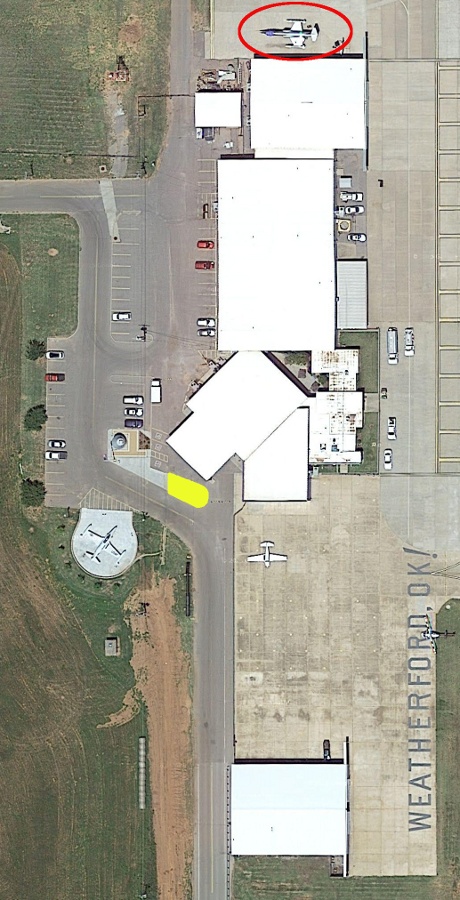 The museum's Facebook page has photos of the aircraft actually being installed in front of the museum, as does the engineering firm which installed the aircraft.
Prior to that, the F-104 served as a gate guardian at Route 66 and the airport access road, displayed where the F-4 Phantom II is now located. Google Earth's "View Historical Imagery" feature shows it on display here from at least August 23, 2003 (the previous Google Earth image is all the way back at February 19, 1995) until August 13, 2012 (the F-4 having been installed sometime prior to December 12, 2013). Of course, the dates listed on Google Earth aren't always the dates on which the photos were taken, but this should give a rough idea.