Michoud Assembly Facility Maps
This page has a number of vintage maps of the Michoud Assembly Facility (formerly Michoud Operations).
Michoud is located in the industrial area of New Orleans. It is (via today's interstate highway system) about 40 miles away from Stennis Space Center (formerly the Mississippi Test Facility). Located between these facilities was the computer facility in Slidell, Louisiana.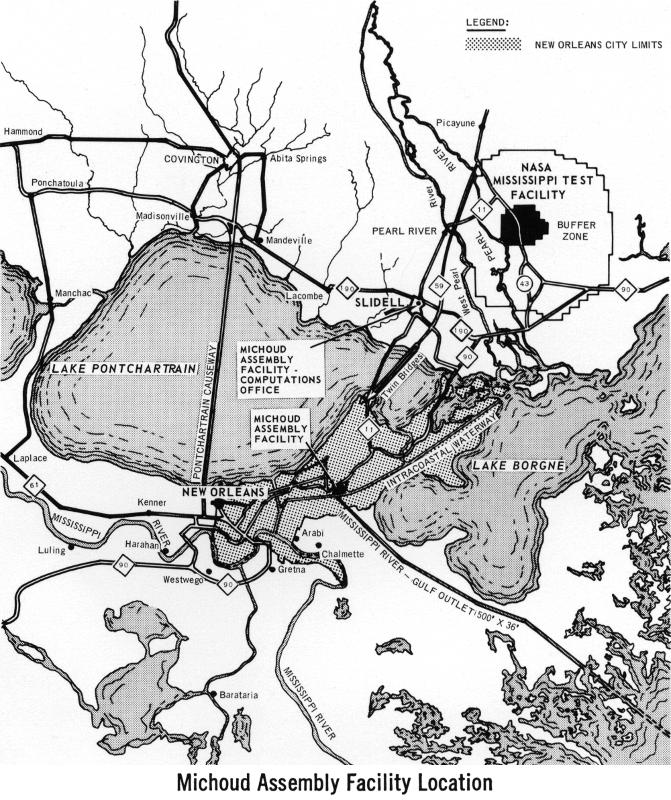 Here's a high-level map, circa December 1965, of the Michoud Assembly Facility, annotated with the descriptions of various buildings. This particular map came from the Saturn IB News Reference, which explains why "Chrysler Occupancy" is given such prominence.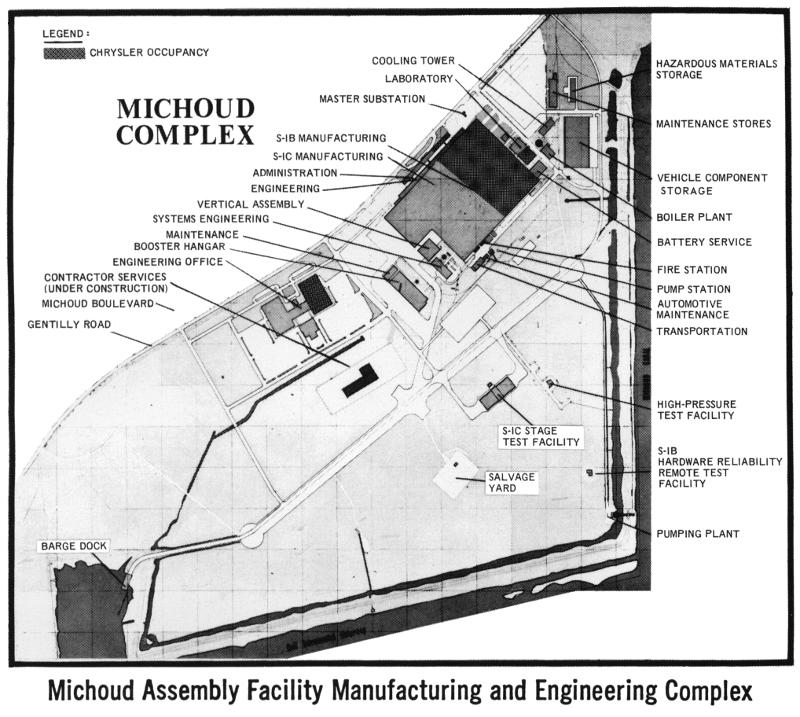 This map, with much more detail of the locations of buildings, is dated 20 November 1963: