2012-08-22-15.57.35.jpg
The tank has been rotated to the horizontal position and a truck has been moved under the tank. The tank will be secured on the truck and then transported to the south end of the West Test Area.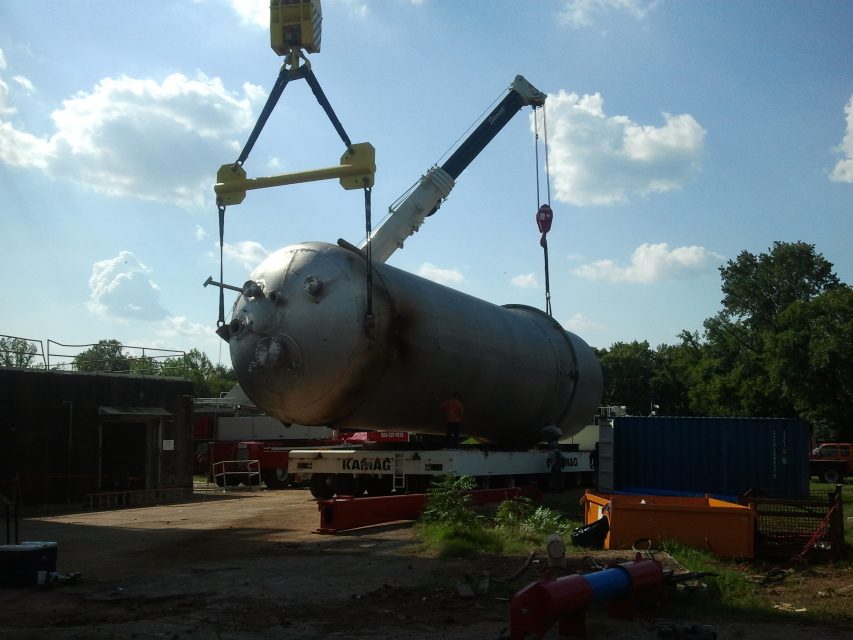 Time picture taken
Wed Aug 22 15:57:35 2012
Location picture taken
F-1 Engine Test Stand
West Test Area
Marshall Space Flight Center
Huntsville, AL
Photo Credit
Marshall Space Flight Center
Full-size Image
Click here for a 2560x1920 pixel version of this diagram in a new window.