dsc01373c.jpg
The obelisk at the center of the monument to the 5th Engineer Special Brigade.
Picture 1 of 3.
The top plaque reads
---
In Memoriam
to our 80 brave comrades in arms of the
299th Combat Engineers
who gave their lives on the beaches
of France and on the continent of
Europe in World War 2.
Lest we forget.

---
The bottom plaque reads
---
Fifth Engineer Special Brigade
---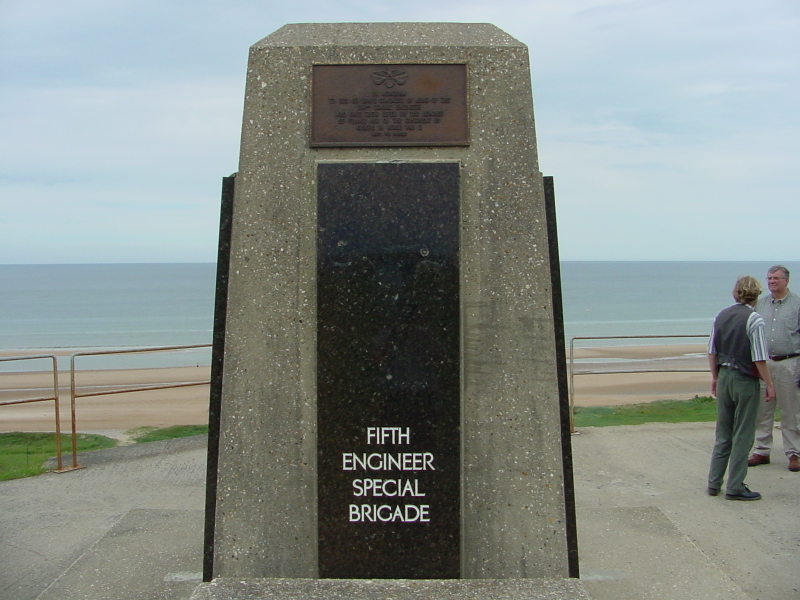 Time picture taken
Fri Jun 21 17:19:29 2002
Location picture taken
Omaha Beach
Colleville-sur-Mer, France