NASA Facts 33 (Saturn V Poster)
I have in my collection the "Saturn V Poster&quot NASA Facts publication. It's 32" x 21" and showcases "SATURN V - Mightiest Space Vehicle" (NF-33/Vol. IV, No. 5).
The vehicle depicted is painted like SA-500F, and the poster appears to have a 1967 print date.
I've scanned and reassembled the poster here for your convenience. A thumbnail of the poster (as with everything related to the Saturn V, even the "thumbnail" is big!) appears here: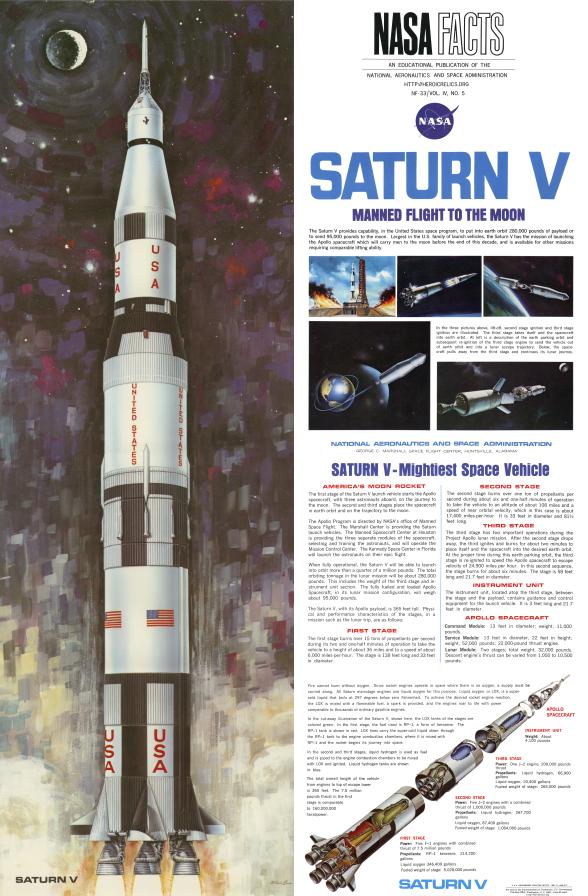 I've prepared two files:
A 1876x2856 JPEG image. Nearly all of the text is readable on it. View now (opens in a new window).
For those of you who like high-resolution images (and who doesn't?), I also have a PDF file of the full 600-dpi, 32" x 21" poster, suitable for taking to your local copy shop and printing up a poster of your own; 100 megabytes. Download now.