NASA Headquarters Circa 1983
NASA moved into its current headquarters building at 300 E. St. SW in the early 1990s. Somewhere on the Internet, I found a photo, dated August 29, 1983, showing that NASA headquarters previously occupied three separate buildings: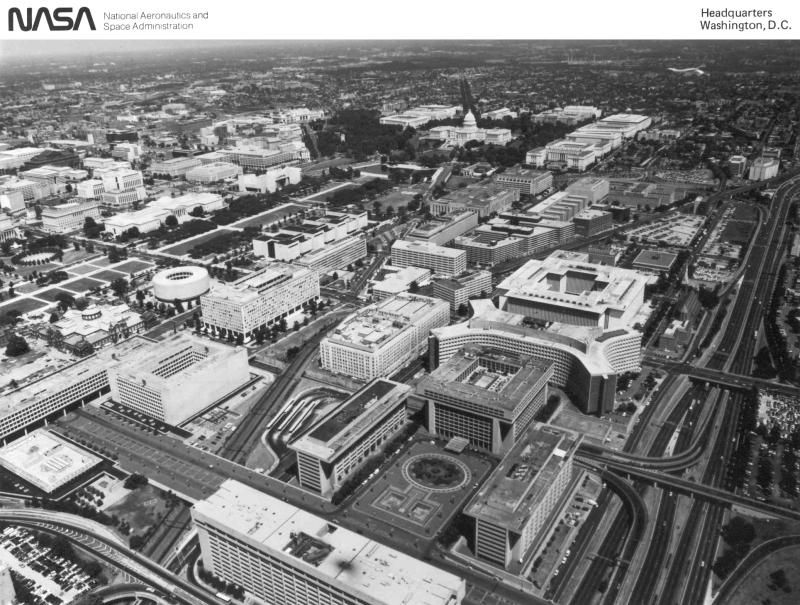 Here's the back of the photo: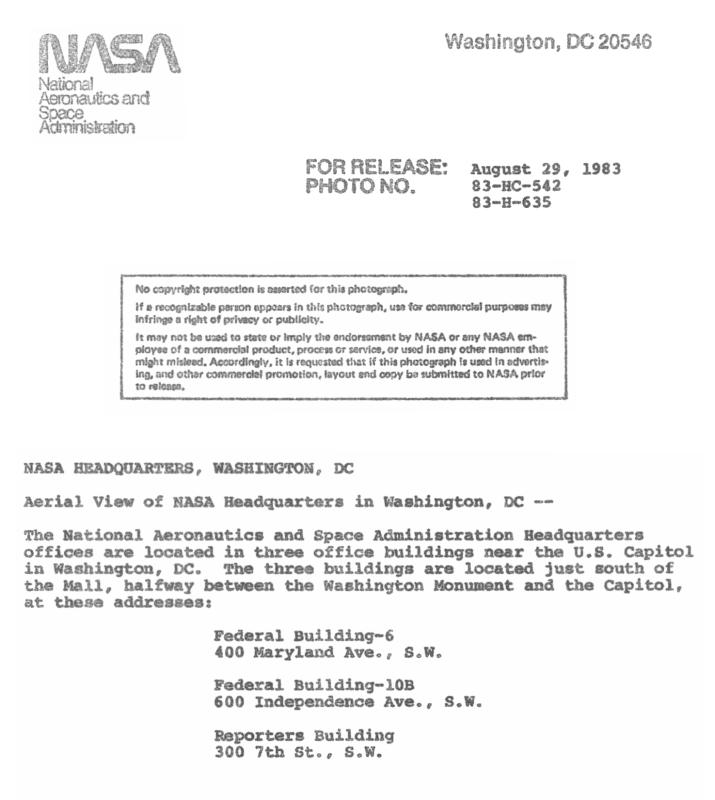 The back of the photo reads
For Release: August 29, 1983
Photo No. 83-HC-542/83-H-635

NASA HEADQUARTERS, WASHINGTON, DC

Aerial View of NASA Headquarters in Washington, DC --

The National Aeronautics and Space Administration Headquarters offices are located in three office buildings near the U.S. Capitol in Washington, DC. The three buildings are located just south of the Mall, halfway between the Washington Monument and the Capitol, at these addresses:

Federal Building-6
400 Maryland Av., S.W.

Federal Building-10B
600 Independence Ave., S.W.

Reporters Building
300 7th St., S.W.
I've annotated the photo, highlighting the buildings. I've also identified the National Air & Space Museum and the current NASA HQ building (which, in 1983, was just a parking lot). So, if Google Maps hasn't let me down, the 1983 NASA headquarters buildings were as indicated in the following photo: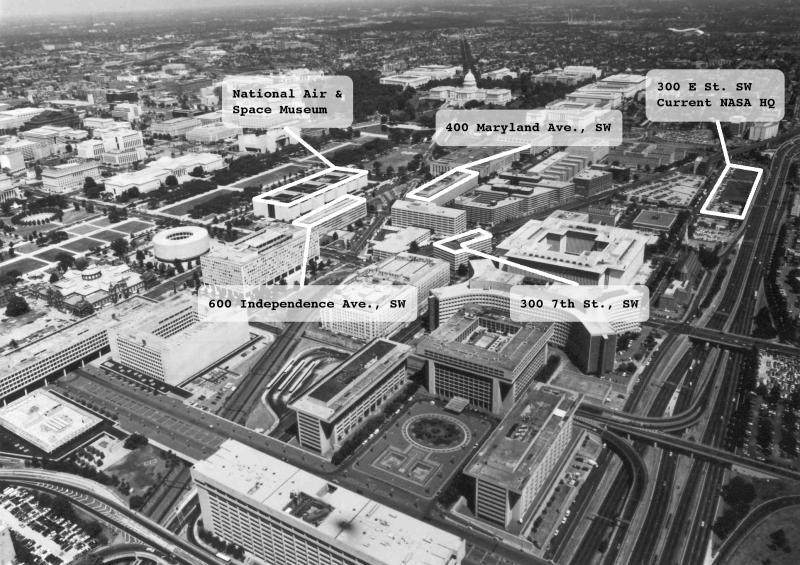 For additional information on this collection of NASA headquarter buildings, the buildings occupied by the NASA headquarters prior to this collection of buildings, and "little known facts, oddities and places you never see" of the current NASA HQ building, see "Hidden Headquarters" [direct link to 5.9 meg PDF].