Grissom Memorial Pamphlet
I have in my collection a pamphlet from the Grissom Memorial, located in the Spring Mill State Park in Mitchell, Indiana. The pamphlet contains information about Grissom's early life, military career, and career as an astronaut; the Grissom Memorial; and Spring Mill State Park.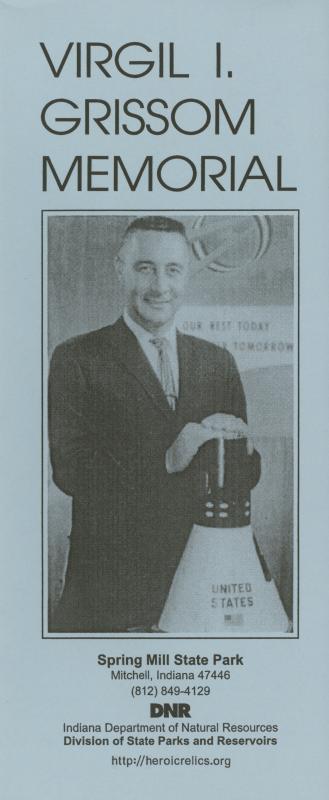 I've prepared three PDFs:
A web-resolution PDF; 481 kilobytes. View now.
A medium-resolution version for general use; 1.4 megabytes. Download now.
A full-resolution version, formatted for printing; 24 megabytes. Download now.