3-18-09-063.jpg
View of the northwest face of the F-1 Test Stand.
Note the flame deflector, visible between the two concrete legs of the test stand.
I'm not certain what the two cylindrical objects are.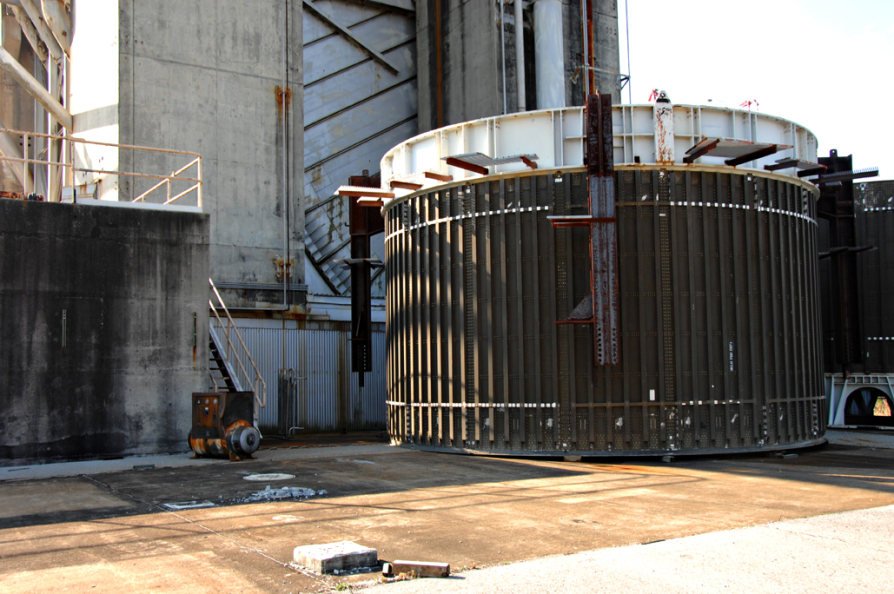 Time picture taken
Wed Mar 18 09:40:44 2009
Location picture taken
Around F-1 Test Stand
West Test Area
Marshall Space Flight Center
Huntsville, Alabama
Photo Credit
Marshall Space Flight Center
Full-size Image
Click here for a 1029x684 pixel version of this diagram in a new window.