2012-08-22-14.56.59.jpg
The LOX tank has been removed from the test stand and is positioned to where it will be loaded onto a truck. A smaller crane will be used to lift the bottom of the tank and rotate the tank to a horizontal orientation.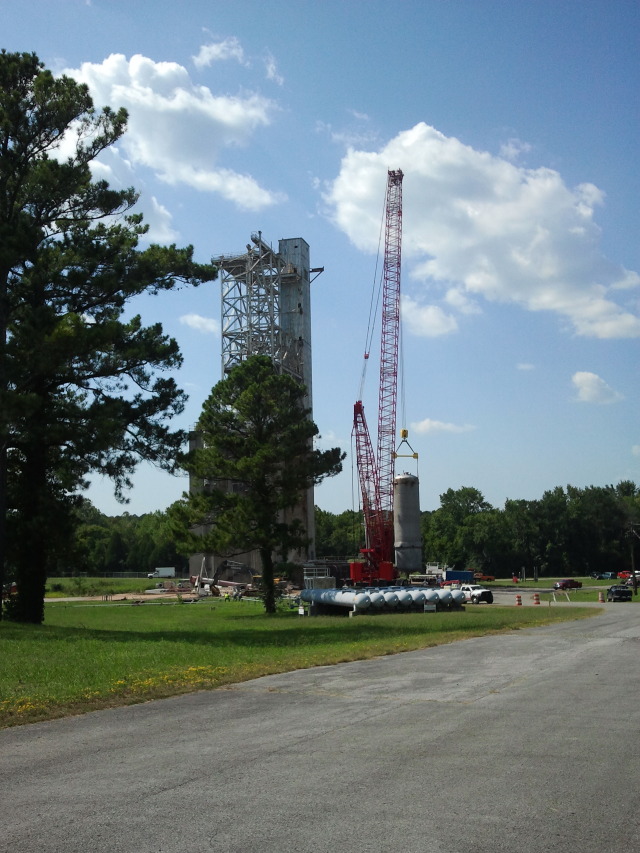 Time picture taken
Wed Aug 22 14:56:59 2012
Location picture taken
F-1 Engine Test Stand
West Test Area
Marshall Space Flight Center
Huntsville, AL
Photo Credit
Marshall Space Flight Center
Full-size Image
Click here for a 2560x1920 pixel version of this diagram in a new window.